Hawakal began their journey back in 2009. Having passed a decade's struggle in the publishing industry, it has emerged as one of the foremost independent presses in India, working simultaneously on Bengali and English literature. Founded by Bitan Chakraborty in Calcutta, Hawakal works with both emerging as well as established writers and poets across the globe. Chakraborty has had the honorary title of being one of "the flag-bearers of verse" in Indian subcontinent bestowed on him. Check out his interview as published on Scroll.
From Chakraborty's residential house at Nimta to a tiny work space in Keshab Chandra Sen Street, Hawakal has had offices in several rented apartments in northern Calcutta. In July 2019, they finally bought a 500-square-feet-accommodation on Mall Road, Dumdum, lovingly called their creative studio: it has been named The Descent of Muse.
Hawakal enjoys a formal collaboration with Shambhabi Imprint, publishing a handful of books every year. Shambhabi Imprint was founded by Bhaswati Sengupta, a software engineer and homemaker. The Descent of Muse welcomes both authors and readers to its creative space which is believed to be an amazing platform for unlimited exchange of thoughts and ideas on creative writing.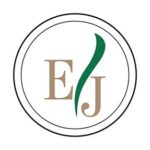 Hawakal is the publishing partner of Ethos Literary Journal (ELJ), which is headed by acclaimed poet and translator Kiriti Sengupta.